Luna Bag



Round bag, made of solid, black faux leather.


On front there is huge, detailed print of full moon, geometry and alchemical symbols. 
Side of the bag adorned with faux leather strap with metal snaps.
 Inside there is black , soft lining with two pockets (open and zip).
Handles with carabiners clips allow to carry bag on the shoulder. You can detach handles and attach longer arm strap.
Original Restyle design with our branding.

Project: Euflonica



Size:




Diamater: 30 cm




Side width: 11 cm


Handles: 40 cm
Lenght arm strap: 120 cm

colour

:

black

wymiar

:

39cm

,

40cm

,

11cm



Users reviews
(19)
Average rating: 4.95
Rate:

This is incredibly beautiful and detailed for the price! Also, the material is quite sturdy, I'm still wearing it quite often and super happy with it! Restyle makes your dreams come true!!! ;)
Rate:

Nice bag ! It's big and very practical. After 3 years, it isn't damaged, the material is of very good quality. I wear it every time I go out so the bag has lived lot of bad weather. Only the sticker started to peel off, but I expected it, it's not a seam after all.
Rate:

Really like this bag and moon print seems qualitative and durable. However, I wish the strap would be more massive.
Rate:

Even more beautiful in person
Rate:

I am so happy with this bag. It's a little bigger than I had assumed looking at the pictures, but I'm totally happy with the size. It's got a great interior pocket and it has lots of room. The detailing is beautiful. I'm so in love with this bag.
Rate: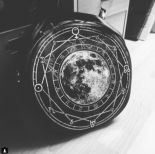 I am really satisfied with this bag! It's good quality, the design is awesome and it is a bit bigger than what i thought so that's cool!
Rate:

Nice bag, great size and I love the handles. Good value!
Rate:

Love the print and shape. Also handles are comfortable to wear
Rate:

I love this bag! Such good quality. Very sturdy, metal parts are very durable and the print is good quality.
Rate:

Rate: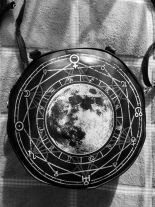 I've wanted this bag for so long and it immediately became my favorite! The design is both striking and subtle so it works for both professional and everyday looks. Also it's big enough to fit all my essentials without becoming bulky (DSLR, notebook, water bottle, purse, umbrella etc.) Absolutely recommended!
Rate:

Really beautiful bag and i like the design, the only thing i was dissapointed with the bag was the stickers, on the front.
Rate:

Absolutely lovely bag, and very durable! I brought it with me on vacation and it holds quite a lot :D And so stylish as well, looks great with a lot of my outfits~
Rate:

I love this bag so much. It is beautiful, the fabric is nice and long-lasting, the print is unusual, and you can put so much stuff in it although it does not seem that big. It goes with pretty much any outfit. It is my second bag from Restyle and definitiely not the last one, I am super satisfied !
Rate:

I wanted this bag since last winter when it was sold out so quickly and now I finally own it. It's my 5th bag from Restyle and I am pretty sure it will last in time just like the others. It's made from the same quality material that does not crack with use (I have bags from the same material and I used them for more than a year, stuffing them with books and notebooks on a daily basis and they still look great). I also like that the small handles are detachable as well. As a Sailor Moon fan, I had to own this bag. Really beautiful design and I absolutely adore the round shape.
Rate:

Love this bag. High quality, study and large enough to fit everything I need. I get compliments every time I go out with it.
Rate: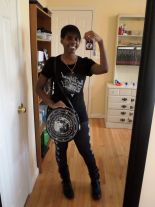 This bag is wonderful! It's a good size and looks great! I get compliments on it even if many don't know the astronomical symbols.
Rate: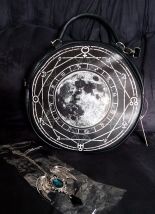 Nice bag. I am pretty Satisfacted with the bag. Nice and sturdy PVC in matte finish, which I really like, doesn't look cheap as it tent to be the case with PVC fabrics. I also really like the Restyle logo on the zippers and inside the bag. The only thing I would change is plastic zippers. Metal would be much better and less chance to brake . Shipping and delivery is very fast as always . Thank you Valeria Toloknova.
Rate: